Recommendations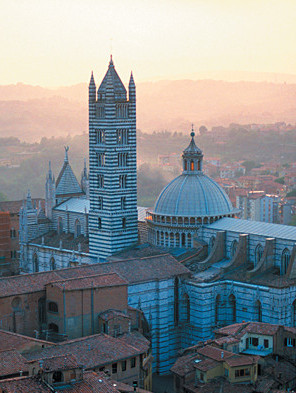 Duomo, Sienna, Italy. Photo by Richard Blair
"I didn't dare hope the tour could meet my expectations. In fact, it exceeded them in every way. Absolutely magical!"—Linda Tilton, Richmond, Virginia
"We're independent people, and we like being individuals. You make it a pleasure to travel with a group."—Susan & Joe Lunn, Baltimore, Maryland
"Wanted to thank you for the incredible trip to England. We were so pleased with the thorough preparation— and the incredible beauty! Great, compatible group; a whale of a trip!"—Mike & Anne Randall, Greenville, Ohio
"Thank you for another divine holiday!"—Tommy & Marigail Mathis, Florence, Alabama
"I loved the varied itinerary, the smallness of the group, the fine cuisine...The detailed planning made this trip exceptional."—Linda Burri, Decorah, Iowa
"[Our tour group] all agreed that your tours are the best."—Charles & Anna Field, Paragonah, Utah
"What wonderful times I have had on your tours. The first tour changed my life."—Gail Sapp, Austin, Texas
"Traveling with COOPERSMITH'S is addictive— so you can count on hearing from us again. You definitely live by your motto, 'One-of-a-Kind Tours!'"—John & Jeanne Clark, Walton, New York
"Your caring attention to every detail left us free to just enjoy and soak up the beauty."—Pat Venable, Fort Collins, Colorado
"A well-planned itinerary, excellent tour leader and congenial driver made the days pass delightfully and rapidly. Thanks for a great experience!"—Harry Reed, Waco, Texas
"This was the best vacation I've ever had!"—Mary Cirino, Waite Hill, Ohio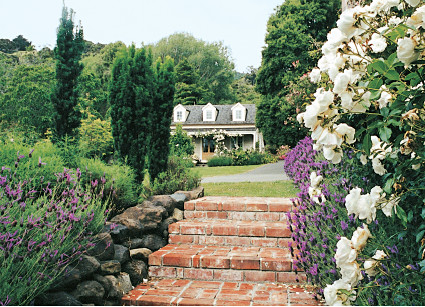 Mill Cottage, Akaroa, New Zealand. Photo by Suzanne Parker
"You certainly do have some great tour leaders!"—Bill & Joanne Frentz, Cos Cobb, Connecticut
"Celia Ribeiro was outstanding! She made the trip so enjoyable for each of us."—Deborah Collier-Comins, Swampscott, Massachusetts
"We loved Alan. He is so very knowledgeable, and kind to all."—Mag & Bill Wall, Baton Rouge, Louisiana
"This was my second tour with Jane Brand. I would be thrilled to travel with her in the future."—Joyce Walling, Merced, California
"I can't imagine getting a better guide for garden touring in New Zealand than Malcolm. You sure know how to pick escorts!"—Tom Hudson & Elizabeth O'Connell, Port Washington, Wisconsin
Why COOPERSMITH'S?

Our tours operate with as few as five members, and never more than twenty.

Unlike other tour companies, we routinely use motorcoaches that are large enough to guarantee each passenger a window seat throughout the tour.

Nearly all our tours focus on two or three areas of one country. We explore them in depth, while traveling at a leisurely pace. Our average stay in each city, town, or village is three nights.
ABOUT OUR GARDENS, HOTELS & RESTAURANTS
"It was a real pleasure to meet Beth Chatto and learn about her garden."—Jane Bak, New York, New York
"You run a wonderful tour; the gardens this year were outstanding. I liked the small number of members, and the interesting country inns, all with good food." —Cam Noel, Spruce Head, Maine
"There are not enough superlatives to describe the flowers and gardens we have seen on the West Country tour. Thank you!"—Ralph & Mary Waycott, Los Angeles, California
"Your choice of restaurants made for an incredible dining experience!"—Joyce Woltman, Carbondale, Colorado
"I loved every minute of the English Gardens tour...Staying at one hotel for several days is a great idea!"—Betty Heston, Edmonds, Washington
"We saw many private gardens I never would have found for myself."—Melissa Clark, Chevy Chase, Maryland
"The private homes we visited and the dinners we had with owners were special. You did it again: another fabulous tour!"—Steve & Donna Dawkins, Walnut Creek, California
"An excellent choice of hotels and gardens. We especially liked meeting the owners and chatting with them."—Charles & Catherine Freeburg, Memphis Tennessee
"All the gardens we saw in Ireland, every single one, had its own personality— all were an enchanting experience. And the lovely gardeners who greeted us were a special delight." —Diane Thomas, Coral Springs, Florida