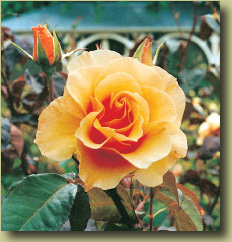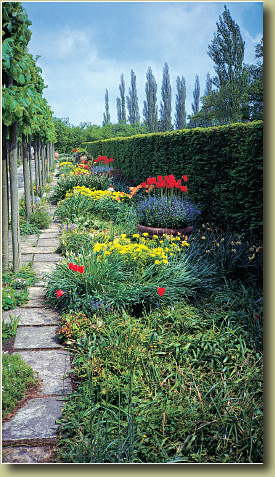 Dear Garden Enthusiast,
Welcome to COOPERSMITH'S, North America's oldest and most trusted garden tour company, specializing in upscale, small-group garden, fine arts, country inn and manor house tours since 1984.
In the past, I have used this page to extoll the virtues of the extraordinary men and women who lead our tours; waxed rhapsodic about the historic and atmospheric hotels and country inns we stay in; and sung the praises of the wonderful mix of people from all over North America and elsewhere who take our trips. Now, looking ahead to our 29th year in the business, I find myself thinking about the many unforgettable gardens we have visited, and how we have broadened our horizons, horticulturally as well as geographically, over the years.
When I first began operating tours in the mid 1980's, we relied almost exclusively on iconic British gardens such as Sissinghurst, Hever Castle, Stourhead, and Hidcote Manor. No matter where in England, Scotland, or Wales we based our tours, there was never a shortage of celebrated and spectacular gardens from which to choose.
In time, we began mixing in smaller, private, lesser-known gardens to augment our itineraries: gardens that were on a more human scale, to which our clients could more readily relate. Concurrently, we crossed the English Channel to include France, Italy, Spain, and other Western European nations. Gardens in these countries tend to be more formal: less dependent on flowers, more on architectural elements, vistas, fountains and other water features. This added yet another dimension to our tours.
In more recent years, as we have offered tours to places such as New Zealand, Japan, and, beginning in 2013, Turkey and Scandinavia, our repertoire of gardens has grown ever more diverse. One that immediately comes to mind is Linton House, in the New Zealand village of Akaroa. Linton's owner, artist Josie Martin, loves flowers and was born with two green thumbs. But the real stars of her garden are her larger-than-life, marvelously imaginative mosaic tile sculptures (see photo, below).
Other examples in a similar vein include Gaudi''s colorful Parc Güell in Barcelona; surrealistic Sacro Bosco in Bomarzo, Italy; and Niki de Saint Phalle's phantasmagoric Tarot Garden in Tuscany. Also standing out from the crowd, though in a very different way, is Tokyo's Rikugien, a highlight of our upcoming Autumn in Japan trip. A park that is heavenly in late fall, when hundreds of Japanese maples flaunt their brilliant autumn foliage, Rikugien's gardens are renowned for depicting eighty-eight scenes from famous poems using plants, rocks, and sand.
This is not to say that all the more innovative or one-of-a-kind gardens lie outside Great Britain. To the contrary. As just one of numerous examples of how creative modern British gardeners have become, the home of the late Scottish artist/poet/garden designer, Dr. Ian Hamilton Finlay, boasts one of the most unique and stimulating gardens we've ever come across. Known as Little Sparta, which we'll have the privilege of visiting on our summer Dublin & Edinburgh tour, the garden marries poetic and sculptural elements with those of the natural landscape, creating an 'emblematic garden' that addresses the mysteries of life, and the world in which we live.
One of the things I love most about running a garden tour company is this aspect of exploration and discovery. The more we look, the more beautiful, fascinating, and thought-provoking gardens we find. I'll sign off for now with the hope that, if you haven't already done so, you'll come join us soon, to see for yourself what makes our tours truly One-of-a-Kind™!
Happy travels,
"Exceptional private tours, [by] a luxury garden tour specialist..."
— Martha Stewart Weddings
"A company that specializes in small groups [where members] are often taken to private gardens rarely seen..."
— The New York Times
"My wife recently had the good fortune to meet and speak with [famous English horticulturalist] Penelope Hobhouse, who recommended your garden tour as one of the two best in Europe..."
— Collier Espy, Jr., Dothan, Alabama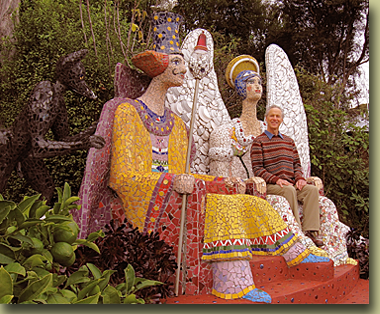 Paul at Linton House Garden, Akaroa, New Zealand. Photo by Suzanne Parker


Left: Rose by Suzanne Parker, Sissinghurst Castle Garden by Paul Coopersmith