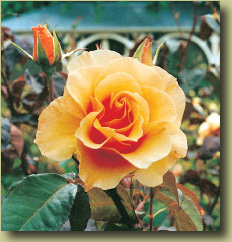 Photo by Suzanne Parker.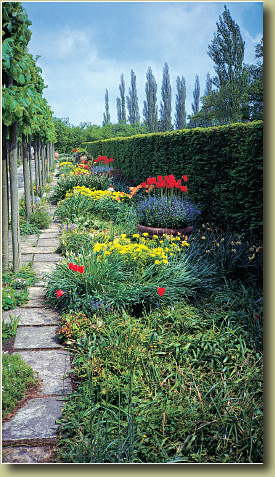 Sissinghurst Castle Garden. Photo by Paul Coopersmith.
Welcome to COOPERSMITH'S Garden Tours
Welcome to COOPERSMITH'S, North America's oldest and most trusted garden tour company. As we begin our 33rd year in the international garden tour business, I am pleased to report that we have put together a five-star collection of gardens and stately homes for 2017 that may be our best, ever.

What Makes COOPERSMITH'S
Tours Unique
Small Groups
Leisurely Pace
Historic Country Inns & Manor House Hotels
Owner-led Tours of Private Gardens
Two Seats on Coach for Each Participant
Gourmet Cuisine
World-class Tour Leaders
Limited Time on the Road
Thirty-three Years in the Business
In late May, and then again in mid-June, we'll be visiting England's most romantic area, on Springtime in the Lake District. The gardens and stately homes here are among the most memorable in all of England. In addition to a number of unique private estates that seldom open to the public, we'll be going to William Wordsworth's Rydal Mount, where the gardens have been maintained just as he designed them in the early-to-mid-1800's; Hill Top House, where Beatrix Potter lived, wrote, and gardened; and Levens Hall, a handsome Elizabethan manor boasting the world's largest and most spectacular topiary garden.
Dovetailing with the Lake District is Springtime in Cornwall. Like both Lake tours, Cornwall is an Unpack-Only-Once trip, based entirely at one delightful country house hotel for all seven nights. Highlights include world-famous Tresco Abbey Gardens in the Scilly Isles, with more than 6,000 different species plants from over 80 countries; the Lost Gardens of Heligan, a secret garden that seemed to vanish for decades before being rediscovered and resurrected in the 1990's; and the Barbara Hepworth Sculpture Garden, showcasing the life's work of one of Britain's most ground-breaking 20th-century artists.
Not long after the summer solstice we'll visit two of England's most northerly counties, on Northumberland & North Yorkshire. Here we'll take in Alnwick Castle, the stunning medieval castle used as "Hogwarts" in the Harry Potter films, and the extravagant setting for the final episode of Downton Abbey; Newby Hall, boasting 25 acres of award-winning gardens; and Castle Howard, the palatial manor of Brideshead Revisited fame, with its classical temples, magnificent Great Hall, and abundance of old-fashioned and species roses.
On Wessex & the Isle of Wight, highlights include stately Bolehyde Manor, erstwhile residence of Camilla, Duchess of Cornwall, where Prince Charles proposed to Lady Diana; Mottisfont Abbey, home to over 300 varieties of old-fashioned roses; and Osborne House on the Isle of Wight, designed by Prince Albert as a summer home for himself and Queen Victoria. East Lambrook Manor, one of England's best-loved private gardens, was created by the late Margery Fish, celebrated horticulturist and writer, who popularized the informal "cottage garden" style of planting.
Finally, on Bordeaux, Perigord & the Dordogne, we'll visit a number of world-class chateaux, some with superb gardens, others renowned for their Grand Cru wines. Among them are Chateau de Roquetaillade, where we'll enjoy a gourmet lunch with Le Comte de Baritault, whose family has lived there for over 700 years; and Chateau des Milandes, a gorgeous Renaissance villa overlooking the Dordogne, that was once the home of Josephine Baker, the American-born French dancer, jazz singer, and actress, who at one point was believed to be the wealthiest woman in the world.
Come join us in 2017. And see for yourself what makes our tours truly One-of-a-Kind!
Happy travels,
Please note: As of early February, three of our six 2017 tours were already being wait-listed, while a fourth had only two rooms left. To avoid disappointment, I urge you to make your bookings as soon as possible.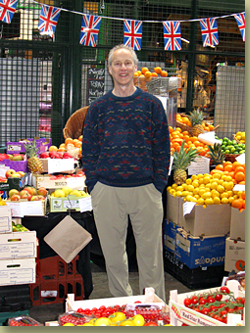 Paul at Borough Market, London. Borough has become one of the largest and finest open-air food markets in all of Europe. Photo by Suzanne Parker.
"Exceptional private tours, [by] a luxury garden tour specialist..."
— Martha Stewart Weddings
"A company that specializes in small groups [where members] are often taken to private gardens rarely seen..."
— The New York Times
"My wife recently had the good fortune to meet and speak with [famous English horticulturalist] Penelope Hobhouse, who recommended your garden tour as one of the two best in Europe..."
— Collier Espy, Jr., Dothan, Alabama