Small is Better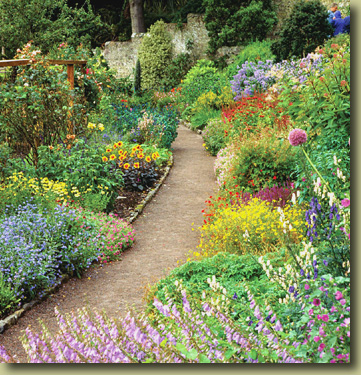 Inverewe Gardens
Photo courtesy National Trust for Scotland
At COOPERSMITH'S we are firm believers in "small is better." Every year we offer five or six and eight different itineraries, each one limited to 16 or 18 participants. By keeping it small we are able to provide a level of personalized service not normally found on tours. And our clients can enjoy the hospitality of country inns, villas, and family-owned restaurants that ordinarily would be off-limits to groups.
Whether it's checking into hotels, dining, attending the theater or visiting homes, gardens and museums, everything is easier with a small group. Tour members get to know each other quickly, in a relaxed atmosphere that's conducive to forming long-lasting friendships. Many a client has told us that going on a COOPERSMITH'S tour is like being part of a traveling house party—with someone else doing all the work!
We also believe that becoming well-acquainted with a few aspects of one country is more satisfying that rushing around trying to see it all. Thus, each of our tours—whether they be garden tours or fine arts tours—focuses on two or three themes, in one or two geographic regions, and explores them in depth.
When clients return year after year, we know we are doing something right. Our rate of repeats has long been the envy of our competitors. In recent years, between 70 and 80% of our clients have traveled with us previously, some up to ten, fifteen, or even twenty times (or more!)
"The most congenial group I have ever traveled with!"
— Lucretia Paddock, Boulder, Colorado
"I know itís a long way off, but I am very excited about the trip. And since itís a COOPERSMITHíS tour, I know it will be fantastic!"
—Betsie Kasner, Decatur, Georgia